Dolphin Swim Upgrade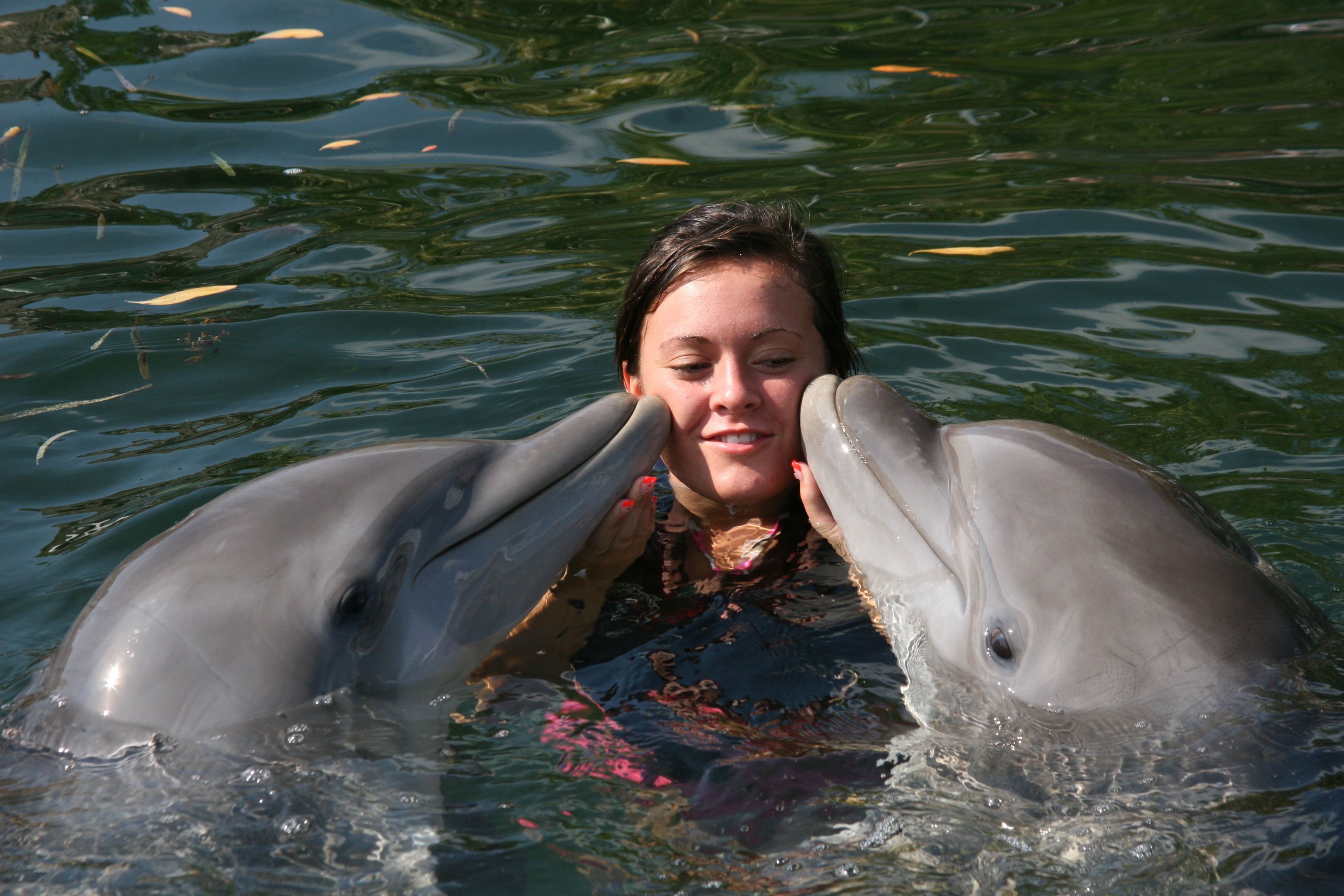 TOUR DESCRIPTION
MORE INFORMATION
2 Day Dolphin Swim Upgrade
Upgrade your 2 Day Miami trip to include a structured swim with dolphin in Key Largo.
Dolphin Swim Program $160 per person
This is your once in a lifetime opportunity for a dolphin swim in the beautiful Florida Keys. During your swim, you can expect foot pushes, dorsal tows, water fights, kisses and handshakes as well as a number of other amazing behaviors. Learn all about the dolphins and what to expect during your 45 minute orientation. Following the orientation you will walk down to the lagoon and enter the water. Each swimmer will be instructed by the dolphin trainer through a series of activities.
All swimmers must be 7 years or older. Swimmers 7-9 years require an "in-water" participating adult/guardian. Swimmers 10-17 years require adult/guardian to be present. Swimmer must be able to tread water with the aid of a flotation device in the 12-15 feet deep lagoon. No pregnant swimmers allowed. Persons with disabilities can be accommodated but are required to fill in an eligibility form for review by our facility prior to booking being confirmed.
Dolphin Swims will occur on the second day of the 2 Day Miami tour. Your tour guide will advise the exact meeting time for the 2nd Day.
This product can only be added to your cart if you already have the South Beach Dolphin Adventure or South Beach Sizzle product(s) in your cart.